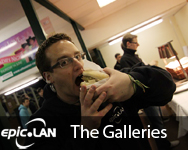 For those of you missing out on epic.EIGHT or those who just want to browse the galleries, The first two days of epic.EIGHT are now available here! Coverage including: Building the event, the Opening Ceremony the tournaments and hog roast! Check out the epic.Galleries maybe you'll spot yourself in your moment of epic fame like Winbar here enjoying the hog roast. Om Nom Nom.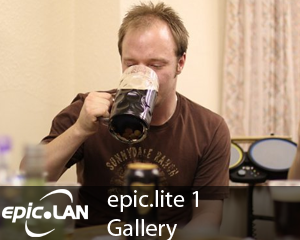 The first selection of pictures from epic.lite 1 are now up on the gallery.
We'll be updating this throughout the event and ensuring we snap the "best" moments from the LAN!