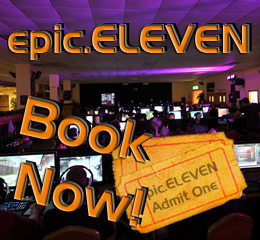 Next Event

epic.ELEVEN

Date

25th - 28th Jul 2013

Venue

Kettering Conference Centre

Capacity

400

Paid

141

Spaces

259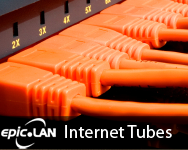 After the fun and games with internet connections at epic.TEN, we promised to keep you updated with things for epic.ELEVEN as things are confirmed, but we wanted to wait until things were physically in place before we made any promises.
As a reminder at epic.TEN we had:
5 ADSL connections giving us 35mbps down and 5mbps up but over multiple lines. Of these, 1 was reserved for Dota2 and 1 was reserved for priority use for server updates, IRC, DNS and database connections.
54mbps from the satellite connection, which was completely down for around 7 hours of the event, and intermittent for the rest meaning we had to entirely fall back on the 35 mbps from the ADSL during those times.
So far, there are now 3x FTTC lines already installed and running at the venue which gives us approx 195mbps down and 60mbps up. So that's already significantly more than we had available at epic.TEN, especially when the satellite connection was down. They are also over fewer connections, so this will allow things like higher quality streams to be delivered as they require a high upstream over a single connection - at epic.TEN we could only use the satellite connection for streaming video, now we can provide multiple streams on a single connection.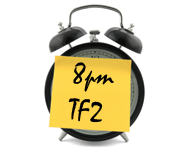 With epic.ELEVEN fast-approaching (a mere 9 weeks away), it's time to start putting together our timetable of big games and fun tournaments.
As usual, we will be compiling a programme of activities away from the prize-winning tournaments for people to take part in, you don't have to play in them, but it gives people a chance to enjoy some big games with as many of the other participants as possible, so go ahead and give your suggestions on our forums.
For our fun tournaments, we're probably going to run something on Minecraft again, as well as an FPS, Console and Racing game. And don't forget the epic.HUNT also returns this time for those looking for a more cryptic challenge.
Note that we don't schedule in smaller games, there's plenty of time for you to organise your own, so we're looking at about 16 players upwards for the big games, we also don't schedule in the non-computer gaming stuff like board games, Werewolves etc. but there are tools like the TweetWall, forums, internal IRC all available to help you organise your own activities too.
If you usually pay for your LAN tickets and services by bank transfer, please note that we have changed accounts and therefore have new BACS and IBAN details. Please delete the old details from your banking service and pick up the new ones next time you pay.
Note that if you use the old ones once the account has closed, your payment will get bounced back by your bank, delaying your ticket purchase.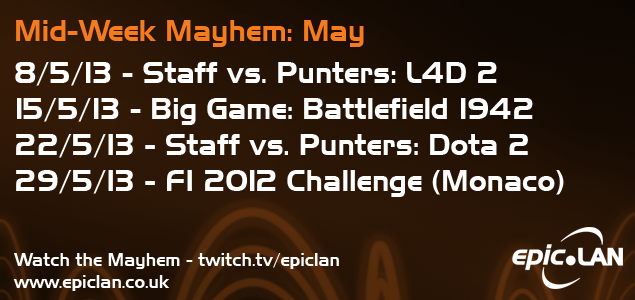 Over the past few weeks, numbers for our regular Tuesday and Thursday games nights have been dropping, so we've decided to have a bit of a relaunch and do something different over the next few months.
From 8th May, we'll be starting our Wednesday "Mid-Week Mayhem" at 8pm each week, and instead of just having a big game every week, we're going to be mixing things up a bit. Sometimes we'll be running a staff vs. punters game, we'll be laying down challenges to some of our competitive teams and communities that attend the events and some weeks we'll just be running a normal big game.
We're going to be a bit more organised too, and get the whole month of activities published in advance as well as set up as Steam and Facebook events to try to get more people along.
Plus, when we have the staff vs. punter evenings, we're going to be streaming those games for a bit of a laugh on our twitch.tv channel so everyone can watch the staff get rolled!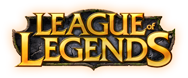 After lots of begging from the community, we're really excited to add League of Legends to the epic.ELEVEN tournament series!
With the internet connection well on the way to being sorted for epic.ELEVEN, we can add the popular MOBA title to our lineup giving us a great range of tournaments for the event alongside CS:GO, COD4 and Dota 2 as well as all of the usual casual gaming activities throughout the weekend of 25-28th July.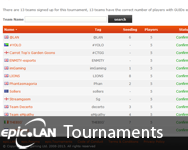 The team signups for our main epic.ELEVEN tournaments are now open.
Once you've booked your event tickets, head over to our tournament site, log in with your normal details and then either create a new team, or join an existing team using the password from your team leader.
All teams need to be signed up and confirmed by 8pm on Thursday 25th July, but the sooner people get teams sorted, the sooner schedules can be released!