A ** next to a Big Game denotes that it will earn points for the Intel Community Championship. You can also earn points for participating in the Fun Tournaments, some of our stage content and Saturday Night Party event.
Intel Community Timetable
Thursday
Friday
Saturday
Sunday
Stage Timetable
Not at the event? Check out our stage shows on twitch.tv/epiclan.
Thursday
19:30 - Spawn Point (Opening Ceremony Pre-Show)
20:00 - Opening Ceremony
21:10 - Host Challenge 1
21:30 - Phoenix UK (Esports Chat Show)
Friday
10:00 - Breakfast and Chill
12:00 - Through the WANHole
13:30 - Pummel Party
14:40 - epic.DeepDive: CSGO
15:00 - Intel Plays Golf with your Friends - Intro to Intel Partnership
16:10 - Host Challenge 2
17:30 - F1 Community Races!
18:45 - Drawful
20:00 - Pub Quiz
Saturday
10:00 - Breakfast and Chill
12:00 - Cosplay show and tell with @BillieTrixx
13:30 - Marbles
15:00 - Fall Guys
16:30 - Choice Chamber
18:15 - Host Challenge LIVE!
19:10 - Esports Highlights
19:30 - Team vs Community - An Epic Challenge! Worms: WMD
Sunday
10:00 - Breakfast and Chill
12:00 - Star Trek Bridge Crew
14:00 - Rate My Setup with Overclockers UK!
15:15 - Universim
17:00 - PUBG Squads Fun Tournament
18:10 - Esports Highlights
18:30 - Among us
20:15 - Closing Ceremony & Intel Community Champion Crowning
Board Games Timetable
Note that most of the board games will be taking place using Tabletop Simulator.
Join us throughout the weekend for some of the following games, from the epic.LAN (Virtual) Board Games Bag.
Habz will be running board games sessions throughout the weekends - we'll do a shout out at around 1pm, 5pm and 9pm each day to see which games you want to play - but if you just want to dive in and set one up, give us a shout, we're always around.
Saturday Party Night - Zoom Party!
Join us for a futuristic/Cyberpunk themed Saturday night community party on Zoom. Let's see who has the best costumes, pour yourself a Johnny Silverhand and enjoy some randomness! Here's some other cocktails to try too.
Cyberpunk Dress Up
We're looking for the best cyberpunk-themed dress up; whether you're going as Johnny Himself,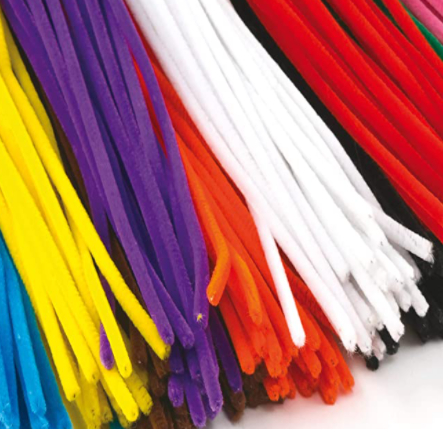 or someone (or something!) you might encoutner in a Cuberpunk world - from an AI to a Hitman, from an NPC to an awful mistake. The best costumes, attempts, and storylines will win Intel Community Champtionship points
Challenge!
So, we've been asking you to prepare yourself by buying a set of Pipecleaners.
Why? Well, in amongst the party games you'll be set a challenge. Not saying what it is just yet, but using the pipecleaners (and other objects to hand) you'll have to build something to the specifications of the Partymaster. Points for the Intel Community Championship are at stakes!
Party Games
As ever, we'll be doing a set of games which you can earn Intel Community Championship points in - so get ready for some cyberpunk and sci-fi related fun and games in the classic party game style - from charades, to 'who am i', to pictionary!
Armchair Dungeon
Straight after the party, we're going to descend into the Armchair Dungeon once more, and continue our adventures with Poe & Munroe. And yes, there will be many scribbles on the screen, and some rather dubious (but incredibley charming) acting.