The team behind epic.LAN are all gamers themselves, you'll regularly see us playing online in public servers as well as attending other LAN events in the UK and even elsewhere in the world. Because we are all gamers ourselves we understand what people want when they go to a LAN event and we aim to deliver those expectations.
The epic.LAN team were previously behind the CentralanUK events and then decided to use the 17+ years of experience to put on a great new LAN event for the UK gaming community. Members of the team have also been involved in a range of other gaming events and esports tournaments around the UK with many former team members going on to bigger and better things in esports and gaming around the world having used epic.LAN to get their introduction in to the industry.
epic.LAN's esports expertise covers a huge range of their own offline events as well as tournaments for a number of external clients both online and in venues from Birmingham's NEC to the Wembley Stadium. See www.epiclanservices.co.uk for services we provide outside of our own events.
Outside of the LAN events, the team works in a wide range of industries bringing vast expertise into running the events.
Please note the minimum age for working at the events is 18.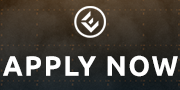 Find out more about each team below and how you can get involved:
Event Team - Provides general support to everybody at the event, whether it's simple technical support, to keeping the venue safe, clean and tidy.
Community Team - The community team runs our Lakeside hall, fun tournament programme, community activities, big games and board games area, keeping people busy throughout the weekend.
Technical Team - Makes everything technical work at the event, particularly our temporary event network and many software systems used to control the event. We lead on the core network configuration and build as well as detailed diagnosis of any issues during the weekend.
Front of House Team - Faces of the event who you'll meet when you arrive, look after you on the helpdesk and serve you at our event shop.
Content Team - Makes sure everyone at the event and outside the event knows what's going on as well as creative planning for stage entertainment throughout! We're the ones running around with cameras shooting photos and videos throughout the weekend and keeping the intranet and website up to date with the latest news as well as keeping our social media channels active.
Production Team - Responsible for the technical production of our main stage and esports streams at epic.LAN events including show direction, stage management, graphics, cameras, stream engineering and audio.
League Operations Team - The referees of our esports gaming series at epic.LAN as well as providing commentary on our esports streams. We work with a range of competitive communities raising awareness of the event and help to organise players and teams before and during the LAN.
Management Team - Oversees all aspects of the event to make sure that everyone is having a great time and that everything is working as it should do.
About Helping at epic.LAN
epic.LAN is supported by a group of dedicated volunteers. They give their time and their effort to make sure our events are as "epic" as they can be every single time and get great experience out of it, learning key esports, gaming and event management skills.
We ask team members to:
Support the build and pack down of the event (where available)
Implement our code of conduct and follow it in the same way that participants would
Deal with customer enquiries
Support the event team with serving customers and restocking the shop
Covering for breaks of other team members, regardless of the team
Maintain a high standard of health & safety and cleanliness and to rectify any issues straight away
Help with event safety and help provide 24 hour support for the duration of the event
Be on site for the duration of the event if possible (apart from breaks as agreed with your team leader)
Be familiar with all safety procedures and assist with any major incident plans
Report any concerns to a member of the management team or security