epic.Team
The team behind epic.LAN are all gamers themselves, you'll regularly see us playing online in public servers as well as attending other LAN events in the UK and even elsewhere in the world. Because we are all gamers ourselves we understand what people want when they go to a LAN event and we aim to deliver those expectations.
The epic.LAN team were previously behind the CentralanUK events and then decided to use the 10+ years of experience to put on a great new LAN event for the UK gaming community. Members of the team have also been involved in a range of other gaming events and esports tournaments around the UK.
epic.LAN's esports expertise covers a huge range of their own offline events as well as tournaments for a number of external clients both online and in venues from Birmingham's NEC to the Wembley Stadium. See www.epiclanservices.co.uk for services we provide outside of our own events.
Outside of the LAN events, the team works in a wide range of industries bringing vast expertise into running the events.
Please note the minimum age for working at the events is 18.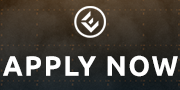 Find out more about each team below and how you can get involved: