67 of you have now secured your seats for epic.TWO so we're now over half full!
There are still over 80 days left until epic.TWO and bookings have only been open for a few weeks so we're well on track for a full house for the event.
epic.TWO takes place from Thursday 23rd July to Sunday 26th July, starting 4pm Friday and finishing 4pm Sunday.
We've got loads planned for epic.TWO including our treasure hunt, pub quiz, fun tournaments, WTFBBQ and a world of BIG games!
Book now to secure your place at epic.TWO!
We've introduced a number of improvements to the epic.LAN website that improve both the presentation of information and the booking process. The changes include:
Addition of an event overview block to the front screen, so you can instantly see the next event and how many people are going.
Addition of a voucher payment system. This now allows you to buy a ticket (and all the associated services) for somebody else, pick the seat, and then to pass that ticket on to their account. This service is really useful for groups of people attending whether as friends, clans etc. who want to organise their seating and payments all in one go.
Further improvements to the website will be coming soon, watch this space for more details!
If you weren't at epic.ONE or are just salivating for more epic.LAN gaming, we've cut together a promo video to whet your appetite!.
Do you want a piece of this action? If so, all you need to do is book and pay for epic.TWO now and your place will be confirmed! There's just a few days left to secure your place at the special discounted rate of £35, so book now!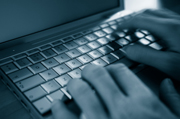 ...in writing or graphics?
If so, you may be interested in an upcoming project from the team at epic.LAN.
We're looking for a few people with a bit of a creative side who are good at writing news/review type articles or with basic design skills for something new as part of what we offer from epic.LAN.
Unfortunately there's no payment in it, but it will give people the chance to put something back into the community and also gain experience that would be useful for those looking to go into journalism or the IT/games industry at a later date.
If you are interested, email us at enquiries@epiclan.co.uk with a brief description of your experience and maybe some sample articles of things you've done in the past and we'll take a look.
The Left4Dead server is back online for all to enjoy and ready for the upcoming new content. For more details about the server and how you can contribute towards its upkeep visit our L4D Page.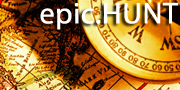 In case it's been bugging you ever since, you can now download the answers to the epic.HUNT @ epic.ONE here:
For those who enjoyed this (even if it destroyed your life) we'll definitely be doing another one at epic.TWO. But now you know what you're doing, we won't be quite as easy on you :p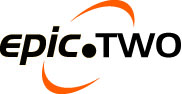 Bookings are now open for epic.TWO!
Unfortunately epic.TWO will be the last event at Brandies Bar, MMU as the uni will soon be decommissioning that building from use, so let's give this epic venue the send-off that it deserves!
Dates: Thursday 23rd - Sunday 26th July 2009
Times: 4pm Thursday - 4pm Sunday
Venue: Brandies Bar, MMU Alsager Campus. Hassall Road, Alsager. Stoke-on-Trent. ST7 2HL
Spaces: 100
Cost: £45 Participant, £5/day spectator (£35 launch discount)
We have a few new activities lined up for this event including:
epic.HUNT
Pub Quiz
Achievements
BBQ Night

Booking is now open, visit our epic.TWO pages for more details.
You can also find out more by visiting the epic.TWO forums.
Here's Nivek's entry for the Open Mic Night for Red Nose Day. £138 was raised on the night thanks to the epic.ONE participants.
| | | | | | | | | | | | | |
| --- | --- | --- | --- | --- | --- | --- | --- | --- | --- | --- | --- | --- |
| Team Name | 1 | 2 | 3 | 4 | 5 | 6 | 7 | 8 | 9 | 10 | 11 | Total |
| Haden's Mum's Sister's Dad's brothers's Son's Wife | 6.5 | 8 | 4 | 6 | 10 | 7 | 7 | 8 | 7 | 12 | 15 | 90.5 |
| Swyft Likes it up the bum | 5 | 6 | 7 | 8 | 10 | 9 | 9 | 8 | 8 | 8 | 10 | 88 |
| Late for Dinner | 8 | 7 | 9 | 8 | 10 | 7 | 8 | 2 | 6 | 13 | 10 | 88 |
| Blackjackandhookers groin | 4 | 9 | 7 | 5 | 10 | 9 | 8 | 6 | 5 | 11 | 9 | 83 |
| Team Fail | 6 | 9 | 5 | 6 | 10 | 8 | 8 | 4 | 7 | 6 | 8 | 77 |
| The Fuckest Uppest | 6 | 6 | 4 | 6 | 10 | 9 | 7 | 8 | 4 | 7 | 8 | 75 |
| From Hell | 3 | 2 | 5 | 8 | 10 | 8 | 5 | 6 | 8 | 8 | 9 | 72 |
| The Row Of Pro | 6.5 | 7 | 6 | 7 | 0 | 5 | 8 | 6 | 9 | 6 | 9 | 69.5 |
| I slept with Hadens mum and all i got was this lousy team name, oh well its better than chalmydia | 4.5 | 8 | 5 | 4 | 0 | 5 | 7 | 6 | 4 | 8 | 7 | 58.5 |
| Imploding fish beans | 4 | 5 | 4 | 6 | 0 | 3 | 5 | 6 | 2 | 6 | 10 | 51 |
| 5guys1cup | 2 | 6 | 7 | 5 | 0 | 5 | 0 | 8 | 7 | 6 | 1 | 47 |
| meecrob | 7 | 3 | 3 | 5 | 0 | 7 | 0 | 6 | 8 | 5 | 0 | 44 |
Page 64 of 65