epic.THIRTEEN has seen slightly smaller than usual, but no less competitive tournaments. We featured League of Legends, DotA 2, Starcraft 2, CS:GO and Hearthstone. We'd like to thank the sponsors for providing prizes for all the tournaments for this event and our thanks go out to Razer, AOC, ESL, Gamdias, GT Omega and Tesoro.
First up we had our Starcraft 2 Tournament with an In Win 904 PC Case up for grabs and the winner of the tournament was our reigning champion from epic.TWELVE - Liam 'Ourk' Streames who took away the In Win case and £200 + a ticket to epic.FOURTEEN. The Runner up was Kane 'Mix' Moore who took away £50 and discounted tickets to epic.FOURTEEN.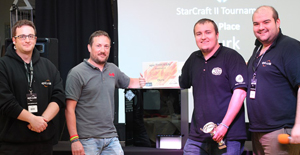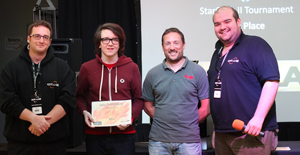 Next our new Hearthstone tournament ended with a 5 place prize giving. The tournament was run at epic.TWELVE as a more social and fun arrangement but we decided to take it seriously at epic.THIRTEEN and we think it paid off! People were really enjoying it and getting stuck in. We think it is definitely something that deserves a place on the tournament line up for epic.FOURTEEN.
The winners were: 1st Ddanblack, 2nd Jamesykins 3rd Pentaholic, 4th Kloud, 5th Gio. They all took home prizes from Gamdias. Ddanblack also won £75 in prize money and Jamesykins took home £25.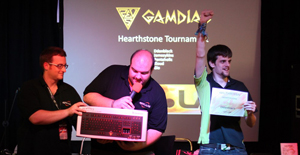 The final day at LAN saw the finals of our League of Legends and DotA2 Tournaments accompanied by The AOC CS:GO Challenge.
The LOL Tournament was sponsored by Tesoro and GT Omega. The winners were Team Infused and took home £1400 along with Prizes from Tesoro. They also receive tickets for the whole team to return to epic.FOURTEEN.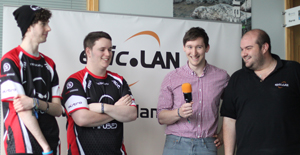 The 2nd placed team were London Conspiracy and took home £700 and prizes from Tesoro with discounted tickets to epic.FOURTEEN. The 3rd place team who were Choke Gaming took home £300 and prizes from Tesoro.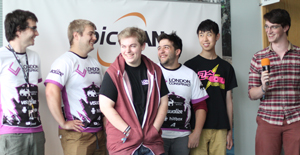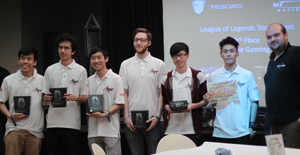 The DotA2 Tournament was small but competitive with King Dave Is Bad At Dota taking the first place prize of £525 and the runners up, Delete Dota taking home £225.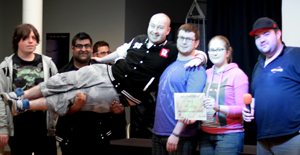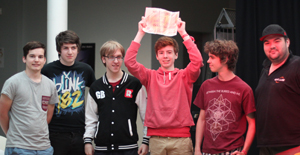 Finally the AOC CS:GO Challenge was enjoyed by thousands as they watched the entertaining matches that were being covered by our friends at ESL. The winners were Team Infused and took home prizes from Razer and £750 + Full team tickets to epic.FOURTEEN and the runners up were PCHire.net who took home £250, Razer prizes and discounted tickets to epic.FOURTEEN.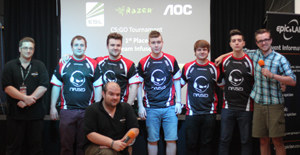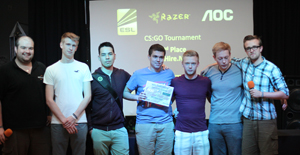 Thank you to all the teams who supported epic.THIRTEEN we hope you enjoyed the weekend with us and hope that you will continue to come along to epic.LAN to support our tournaments.