epic.THIRTEEN has seen slightly smaller than usual, but no less competitive tournaments. We featured League of Legends, DotA 2, Starcraft 2, CS:GO and Hearthstone. We'd like to thank the sponsors for providing prizes for all the tournaments for this event and our thanks go out to Razer, AOC, ESL, Gamdias, GT Omega and Tesoro.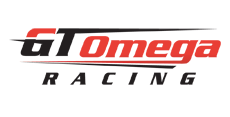 GT Omega Racing, manufacturers of some really cool racing chairs and cockpits, have joined up with Tesoro to give a huge minimum guaranteed prize of £2,000 for our epic.THIRTEEN League of Legends tournament!
As the biggest tournament at our last event, the League of Legends community really supported epic.LAN so we're extremely pleased to repay that support with this great new prize pot of up to £5000.
If you want to take part in the tournament, simply grab your ticket to epic.THIRTEEN and then enter your team by 8pm Thursday 17th July, but be quick, spaces are going fast for the event after the popularity of our biggest LAN to date back in February.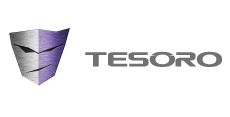 After such a great response by the League of Legends community at our last event, Tesoro have stepped up to sponsor our epic.THIRTEEN tournament, to ensure that the tournament starts off with a minimum guaranteed prize of £1000 rising to £4000 depending on the number of teams taking part as well as Tesoro products for the top placing teams.
Tesoro Technology consists of a team of gaming enthusiasts from the US and while still relatively young in the peripherals market, they'll be expanding their range of gaming keyboards, mice, surfaces and audio, inspired by the community.
Bookings are open for epic.THIRTEEN, with tickets just £60, so grab yourself a ticket now!