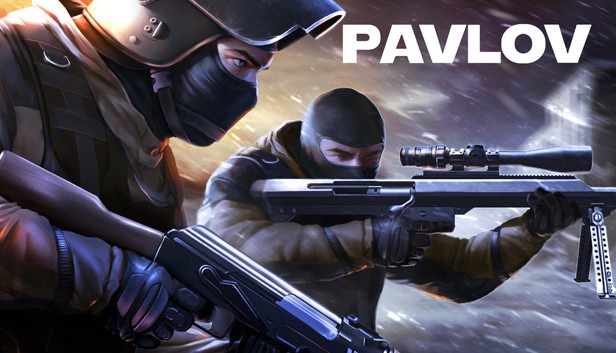 The team at Fragers, home to the Gamersbus fleet, Rapture Gaming Festivals, VRVAN and Gaming Services Supplier, are excited to be bringing a taste of VR esports to epic29 this February, working with the talented epic.LAN team and powered by the best-in-class HTC Vive Pro headsets and ASUS ROG Laptops. This will be an amazing feature at the show sure to inspire attendees.
Their focus will be exploring the VR esports experience with the excellent Pavlov VR as their core game. Including advanced weapons training, challenging players to speed run through the Killhouse and then, once they have gained the skills needed to compete, to form doubles teams in a CSGO-style 2v2 through legendary familiar maps from competitive gaming like Dust2(CSGO) and Rust(COD)



As CS:GO continues to grow at our event, we are pleased to confirm that Unikrn has also provided their very kind support to the epic.EIGHTEEN CS:GO tournament, joining with already confirmed CRISPsrv.
Thanks to their support, we will be boosting the prize pool for the event to the maximum £3000 guaranteed, broken down as:
1st Place - £1725 (plus epic.NINETEEN Tickets)
2nd Place - £875 (plus epic.NINETEEN Discount)
3rd Place - £300 (plus epic.NINETEEN Discount)
4th Place - £100
We will also be making improvements to our CS:GO coverage to improve the experience for everyone watching at home too.
As always here at epic.LAN, those prizes are paid out on the day of the finals, no waiting for your funds.
Fresh off the back of the Element Gaming sponsorship announcement, next up we're excited to announce our epic.SEVENTEEN CS:GO casting lineup.
All of our eSports titles will be covered during the weekend as well as general activities and banter on our Central Stream. The team that will be bringing you all of your CS:GO coverage needs is a fantastic mixup of fresh talent side-by-side with some of the veterans of UK CS:GO.
You will be able to view the CS:GO stream over at twitch.tv/epiclan1 throughout the weekend with matches kicking off Friday morning.
Don't forget you can view all of our various Twitch streams during epic.SEVENTEEN by checking out our team page!
epic.SIXTEEN has begun! The teams are slowly, but surely arriving and setting up to be ready for tomorrow's eSports tournament kick off. The DotA 2 tournament is shaping up to be the most closely contested competition in epic's recent history. There are currently 5 teams registered and they are all within a stone's throw of each other's skill bracket.
Our friends at GT Omega Racing have confirmed today that they will be supporting the epic.SIXTEEN Dota2 tournament this October.
Thanks to their kind support, the Dota2 tournament now has a minimum guaranteed prize pool of £1k, with all other prize triggers increased, up to a possible maximum of £4k.
You'll also be able to check out the GT Omega Racing chairs on our Dota2 stream where our casters will be showing off the awesome chairs throughout the event.
So if you're looking for a new gaming chair, make sure you go and check out what they have to offer and give them a follow @GTOmegaRacing on Twitter.
The final four teams have now been selected for our EGX DOTA2 Challenge, sponsored by SCAN Computers.
Winners of the first June Heats: UK Rejects
Winners of Julys Heats: XENEX
epic.FIFTEEN qualifiers: CHOKE Gaming
Winners of Augusts Heats: Barry Li Fanclub (BAZ)
We will see the above four teams in action live from EGX in September - All teams have secured themselves not only access to the tournament but also thanks to EGX they will all also recieve full weekend passes so they can check out and enjoy the event!
But the pressure is on now, as all four teams look to prepare themselves for the finals which will take place on the 27th of September. Stakes are high with over £1000 with of SCAN Credit up for grabs!
More details to follow soon!
The following eSports titles will be taking place at epic.SIXTEEN this October in Kettering in our final event of the year:
Up to £3000 - 5v5 Counter-Strike: Global Offensive
Up to £3000 - 5v5 Dota 2
Up to £1000 - 1v1 Starcraft 2
Up to £500 - 1v1 Hearthstone
All prize funds listed as basic pools and will be increased if sponsorship is obtained. As always, winning teams receive free tickets for the following event with runners up taking discounted tickets, with all cash prizes paid out on the day of the event.
This is it guys the last day of LAN *sad face* but that mean's it's finals day for our eSports Tournaments. Here are our Streaming Scedules for the games.
CS:GO - Choke Vs CAZ eSports
Our CS:GO Final Starts at 11am and can be viewed on our Twitch Channel
DotA2 - Choke Vs Dae 4 lyf
Our Dota2 Final starts at 9am and can be viewed on our Twitch Channel
LoL - fm-eSports Vs Team Infused
Our League of Legends final starts at 10am and can be viewed on our Twitch Channel
SC2 - Boombox Vs Aicy
Our Starcraft 2 final starts at 11am and can be viewed on our Twitch Channel
Day 2 at epic.FIFTEEN and here are our streaming schedules for the day you can watch all our streams from the event at our Twitch Channels.
CS:GO
Choke Gaming Vs fish123 - 11am
Lower Bracket Semi-Final - 2pm
Upper Bracket Final - 4pm
Consolation Final - 9pm
Dota 2
Rasta A OWL v DAVE - 11AM
DAE 4 LIFE v CHOKE - 3PM
LOWER BRACKET FINAL - 7PM
A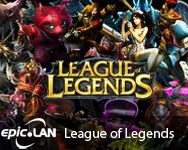 breakdown of all of the group stage games on the first day of our League of Legends Tournament, featuring FM eSports, Infused, WaWa Diamond Yet, Gaming in Motion White and Mystic Teddy Brigade.
Page 1 of 3